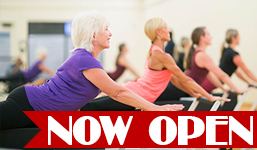 We've expanded north – and the doors are opening soon!
Prosper, TX continues to blossom and grow as more and more people move into this emergent area of the Metro-plex. As with Plano, Frisco, Little Elm, McKinney and other cities in North Texas, there is a growing need for quality physical fitness – and Prosper Physical Therapy can be a part of that for local residents.
Prosper Physical Therapy offers individualized and tailored physical therapy, one-on-one and small group Yoga and Pilates classes as well as a one stop shop for your Young Living needs. Our licensed physical therapists can tailor treatment to address your specific needs and provide a targeted wellness and fitness regimen to clients of all ages.
To learn more about our new Prosper offerings, contact us today.